Asian Chicken & Shiitake (Mild)
Hot Asian one-pan dish with chicken, shiitake mushrooms, spinach, spring onions & lime
I goat you babe
Goat cheese salad, red onion confit, roasted pine nuts & rucola.
Beet it!
Cold salad with rucola, red beets, carrots & feta with a touch of soy sauce and a pinch of pepper. Simple, yet delicious!
Hail to the pumpking
Warm oven dish with butternut pumpkin, tomatoes & feta. Get cozy!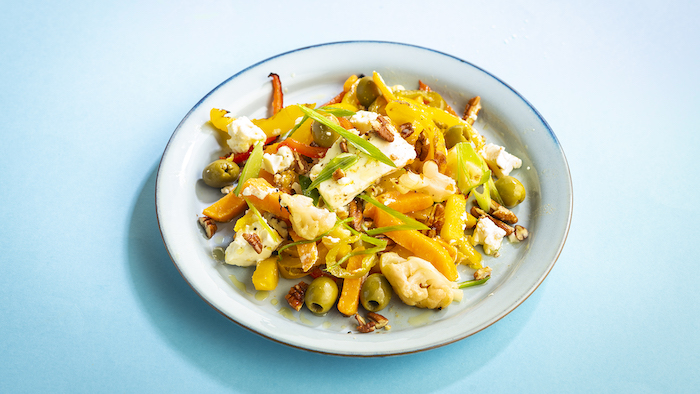 Feta, Veggies & Crushed Pecan Nuts
Oven warmed feta, baked veggies & walnuts