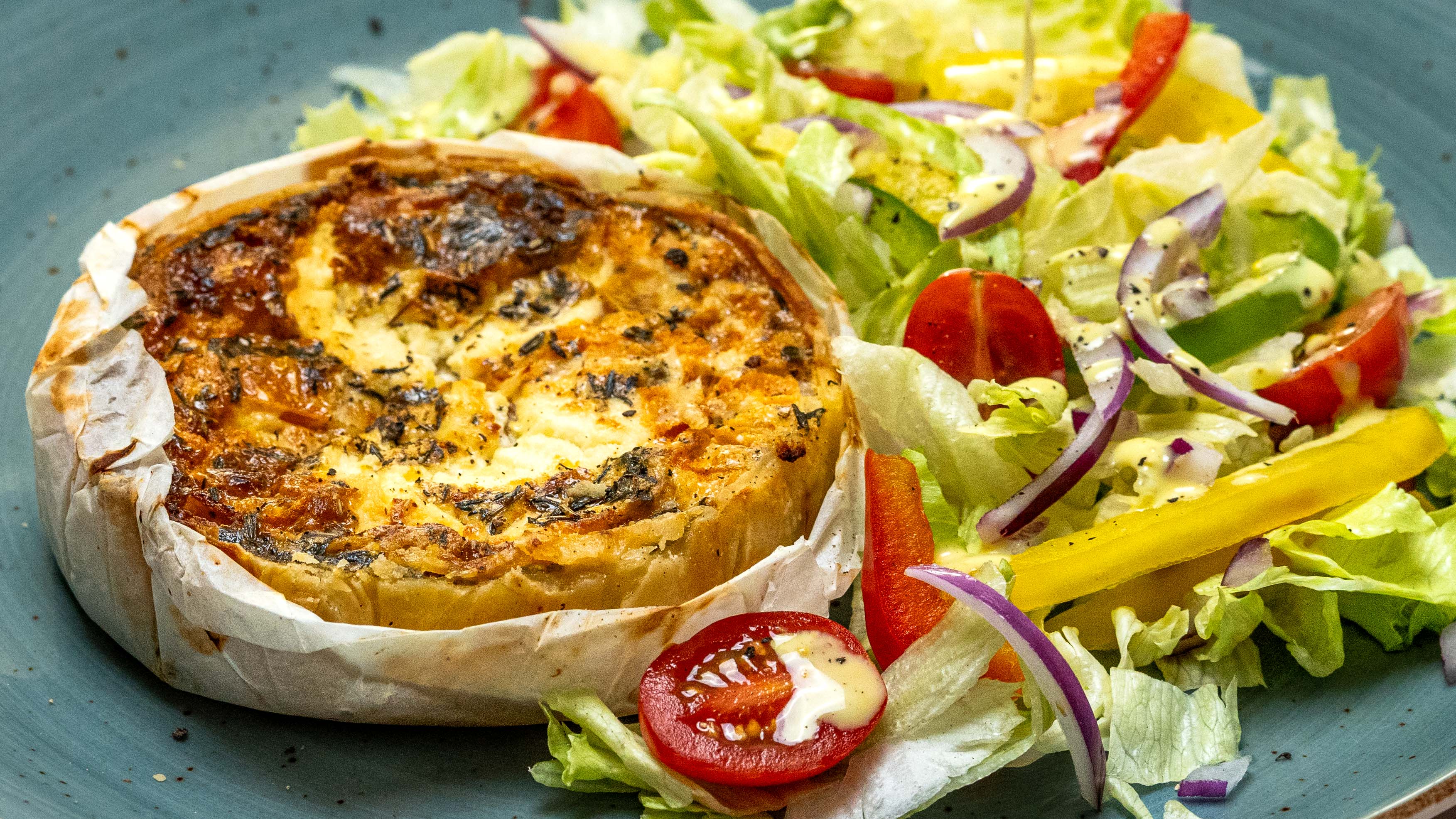 TOMATO & GOAT CHEESE QUICHE
Signature quiche with ripe tomatoes, goat cheese, free-range eggs and cream.
QUICHE LORRAINE
Classic Quiche Lorraine: Emmental, free-range eggs, bacon & cream in every bite.
SANTORINI SUNSETS
A taste of the Mediterranean with black rice, feta and olives with a minty vinaigrette.
PASTA PRIMAVERA
Fresh italian pasta salad with mozzarella, basil pesto and ripe cherry tomatoes.
PAPRIKA CHICKEN SALAD
Roasted Chicken and Paprika salad with feta, veggies and mustard vinaigrette.
ISRAELI COUSCOUS
Delightful blend of Israeli pearl couscous, fresh veggies and zesty herb-infused sauce.
CAPRESE SALAD
Fresh Caprese with mozzarella, basil and tomatoes.
CAESAR SALAD
Classic Caesar Salad with crisp iceberg lettuce, garlic croutons, grilled chicked and cherry tomatoes.
Asian chicken & shiitaké
Hot Asian one-pan dish with chicken, shiitake mushrooms, spinach, spring onions & lime
hummus dip with roasted veggies
Side dish:
A tasty mash of chickpeas, served with fresh herbs, carrots, paprika & red onion