Tomato Soup with Meatballs
Artisanal tomato soup served with mini meatballs & freshly baked bread
Flemish Beef Stew
Belgium's famous Flemish carbonnade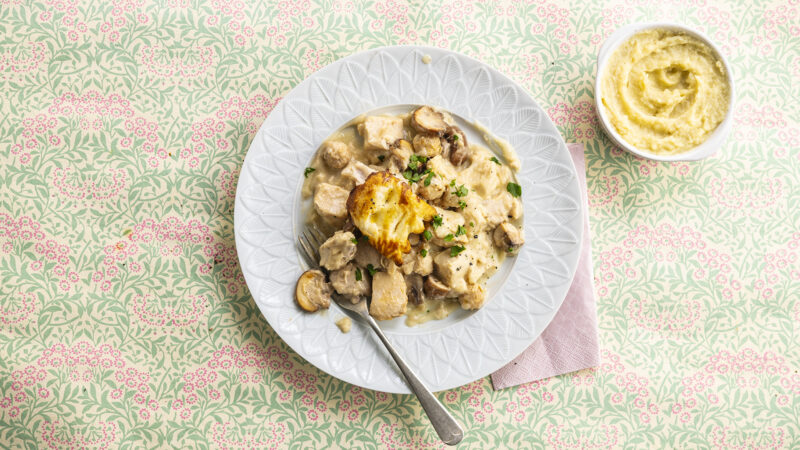 vol au vent
Creamy chicken & meatballs, mushrooms with a puff pastry!
Belgian sausages & mash
Two Belgian sausages & apple compote served on a bed of mashed potatoes, topped off with olive oil & parsley leaves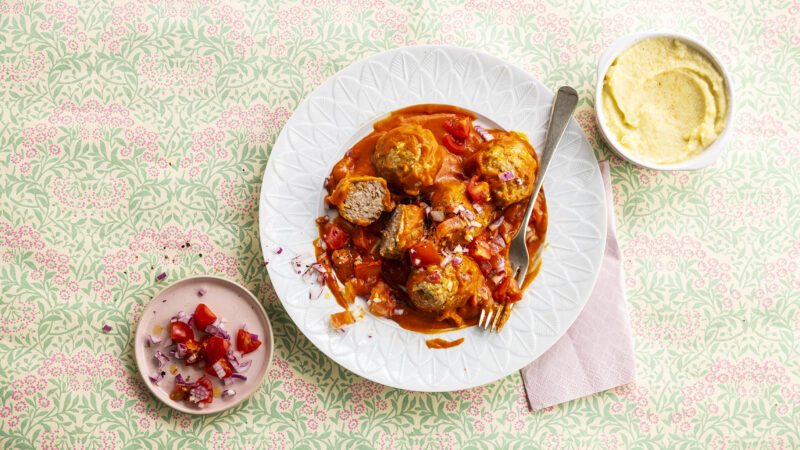 meatballs in tomato sauce
Classic Belgian meatballs in tomato sauce. Add your side!
Ham chicory rolls & mash
Oven baked chicory, wrapped in ham roll dressed with a creamy sauce, cheese & mash potatoes. The flemish classic!
Hachis parmentier
Minced meat with mashed potatoes, au gratin with herbs
We all have that friend with a grandmother who is always cooking.
That's Bertha for us. Bertha is kind, caring and always knows when you're hungry. She truly believes everything can be fixed with a big plate of good food. You don't even need to wait until Sunday for Bertha to cook up her storms – her dishes are available for you everyday, right here!